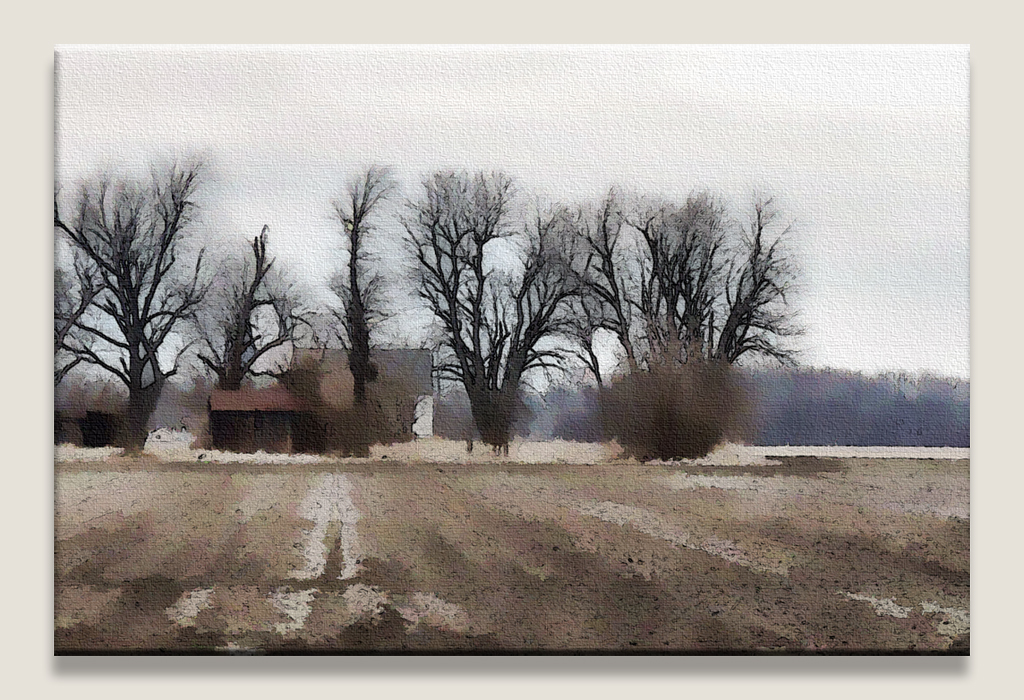 I've never been particularly good at documenting my workflow. I have a tendency to poke and tweak, try something, add something else, undo/redo.... Eventually I (sometimes) end up with something I like. This is one of those cases. I especially like this, and it has continued to grow on me as I've lived with it over a few days.
Here's the problem: The only saved version of this file is the one linked
here
. That's a 1024 pixel wide version. I'd really like to take the image (minus the wrap/wall effect) and get a print made.... But my existing file will only support a 5x7 print. I'd kind of like to see it at an 8x10 or 11x14, maybe even a gallery wrap. My only option to go larger is to go back to the start, and try to replicate what I did. Well, as sung by Robert Plant: "No no nobody's fault but mine"....
Meanwhile, The post title is from the old Neil Young song, from his 1985 "country"
album of the same name
:
"Lately I've been finding out, I'm set in my ways,
Old ways, can be your ball and chain" - Neil Young