So, I'm still active over at
365project
, solidly into my second year. After a bit of a lull, I've just (Today) entered the latest album cover challenge. The task is to randomly generate a band name and album title, then create re;ated album cover. More
here
.
Anyway, below is one of my entries for the latest: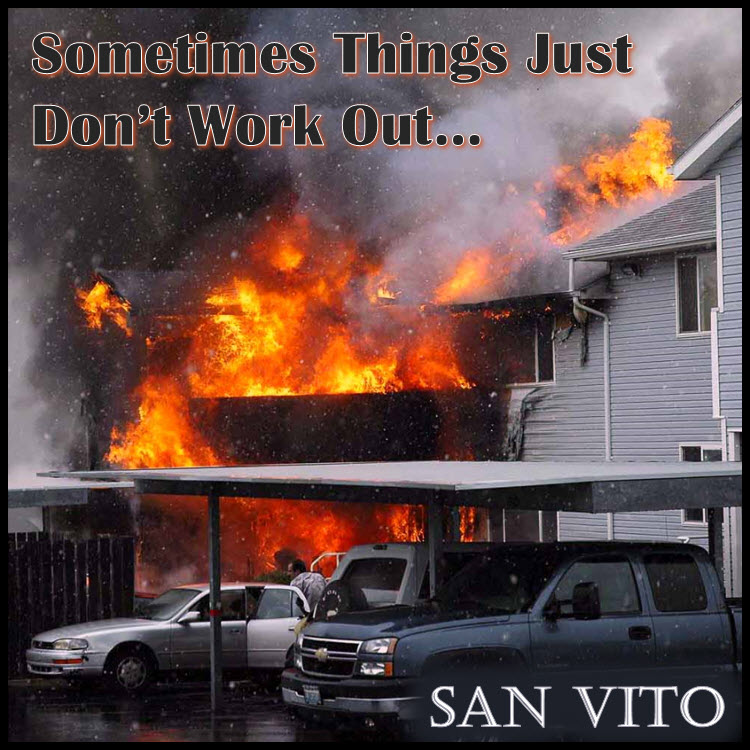 I wanted to add the story (originally posted back in June 2008).
Back in 2008, I spent almost 6 months working from Pullman WA. My company set me up with an apartment came home about once a month. A good experience, but by June I was just plain tired of it. And a little grumpy. Then one morning, I was awakened early by a call on my work phone, from one of our east cost offices (3 time zones earlier). More grumpy. I looked out the window, and saw it was snowing. Snowing in June. MAJOR grumpy. I grumped to the kitchen to make breakfast, and a fire truck screamed by window. And then turned into the apartment complex!
I actually grabbed my camera and went out, taking this photo (and others) as the fire men were hooking up hoses.
Call it perspective, I got over my grumpiness about my life.