Nice day today. First weekend in February, bright sunny and almost 70 degrees. I took a ride w/ the wife up to Staunton, IL. We found this beat up barn on the drive home...
There's another version over at
365project
, I had a little struggle picking my favorite. What do you think?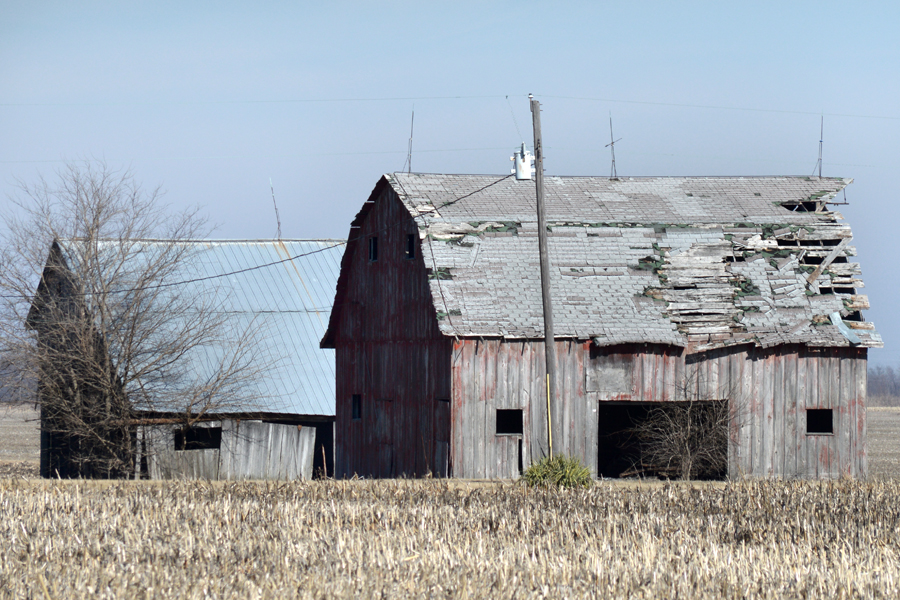 aside: notice that the images are mirror-imaged. Perhaps over thinking, I decided it looked better with the front barn on the right...