Two slightly different takes on the same scene. I go back and forth between which I prefer. Both were taken from the same spot, at the same time.
The top one is from my DSLR. A little tighter view, and more focused on the expanse of water. With a "standard" 3:2 crop.
Focal Length - 98mm (equivalent in 35mm format)
The lower photo is from my Compact Digital, with a much wider angle. Shifted right included the near shore for perspective, and boosted the contrast a bit more. An non-standard, semi-panorama crop (1.8:1), but more standard placement of the horizon.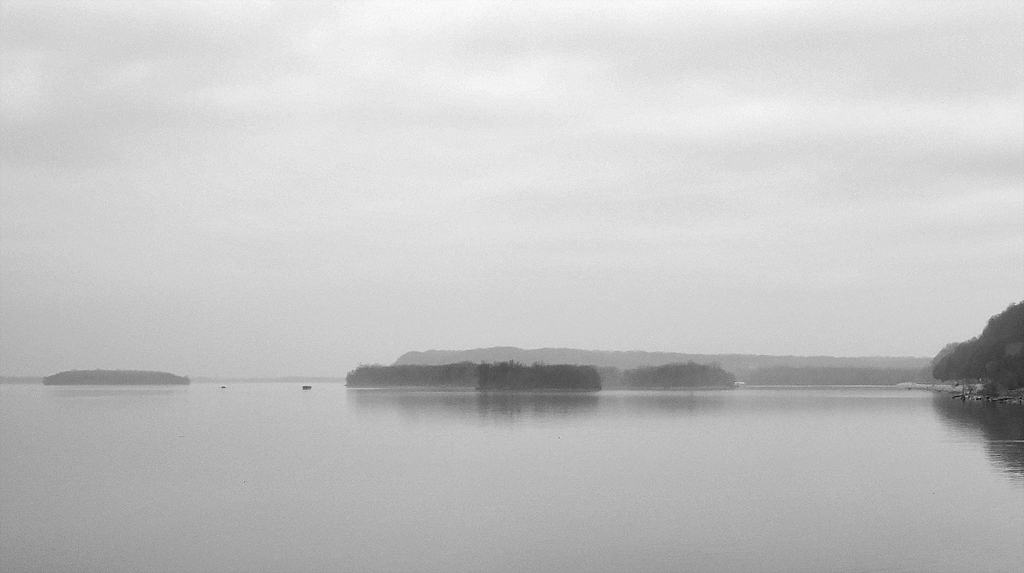 Focal Length - 45mm (equivalent in 35mm format)
- - -
This is the Mississippi River, looking upstream from a pull-out along the Great River Road. Between Alton and Elsah. The island on the left is Eagle's Nest Island. The center/right is Piasa island, with the Illinois shore in the distance. Based on Google-Maps, this is about a mile south of Piasa, and 2.7 miles from Eagle's Nest... The Mississippi river is right at 1 mile wide at this point.
- - -
Just for giggles, below you'll see the approximate angle of view for the two images:
Post title is a reference to song by Spooky Tooth